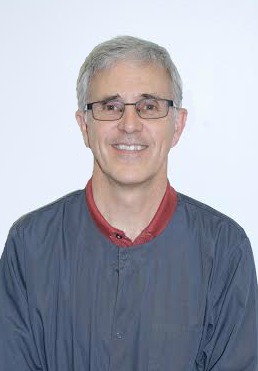 Dr. Clifford Sorensen
Dentist
Dr. Clifford Sorensen was raised in Manti, Utah.  He came from a large family and learned to work hard by helping his Dad and brothers on the family farm. He graduated from Snow College, then went to the University of Utah and earned his Bachelor's degree in Medical Technology.  Dr. Sorensen received his Doctor of Dental Surgery (D.D.S.) degree at the University of Nebraska in Lincoln.  He has been practicing dentistry here in Clearfield since 1986. He is a member of the Weber Dental District, Utah Dental Association and American Dental Association. He loves attending his continuing education classes.
Dr. Sorensen and his wife Valerie have six wonderful kids, Michelle, Mark, Amanda, Kimberly, Arianne and Laura. They also enjoy being the grandparents to nine grandchildren. They reside in Syracuse and love Davis County. Dr. Sorensen loves to hike, camp, and travel with his family. His hobbies include gardening, tennis, performing magic, and helping others. He is active in his church and enjoys community service.
Sarah
Receptionist
Has worked at Apple Creek Dental for one year! She loves working with Dr. Sorensen and his team,
which is really more like a work family. Sarah enjoys her interaction with the patients at the front desk
and on the phone, and loves to make them feel at ease when they come in for dental work.
Julie
Hygienist
Has been with Dr. Sorensen for 26 years! She received her dental hygiene degree from Weber State
University in 1988. She finds her career in dental hygiene very fulfilling. Julie loves helping her patients
have a healthier smile. Her focus is being gentle, caring, and detail oriented. She admires Dr.
Sorensen's honesty, caring and attention to detail.
Shannon
Dental Assistant
Has been working in the dental field since 1997, and has worked with Dr. Sorensen for 18 years as a
dental assistant. She absolutely loves her job and enjoys making patients feel welcome and
comfortable.
Heidi
Insurance Specialist
Has worked in dentistry since 2004, she has enjoyed working with Dr. Sorensen and his team for the last
9 years and looks forward to many more years with her Apple Creek Dental Family! Heidi loves working
with the patient's helping them with their insurance and financial needs. She finds her job rewarding
because at Apple Creek Dental we have the best patient's, they remind us every day how great it is to be
in dentistry, we love to make them smile!
Kailey
Has been working in the dental field for four years and recently joined Dr. Sorensen's team in April 2015.
She has been a great addition to our team. She loves making patient's happy and comfortable when
they visit and seeing them leave with a smile.